Charming Hotel in Piacenza
Charming Hotel in Piacenza
Charming Hotel in Piacenza
Charming Hotel in Piacenza
Charming Hotel in Piacenza
Charming Hotel in Piacenza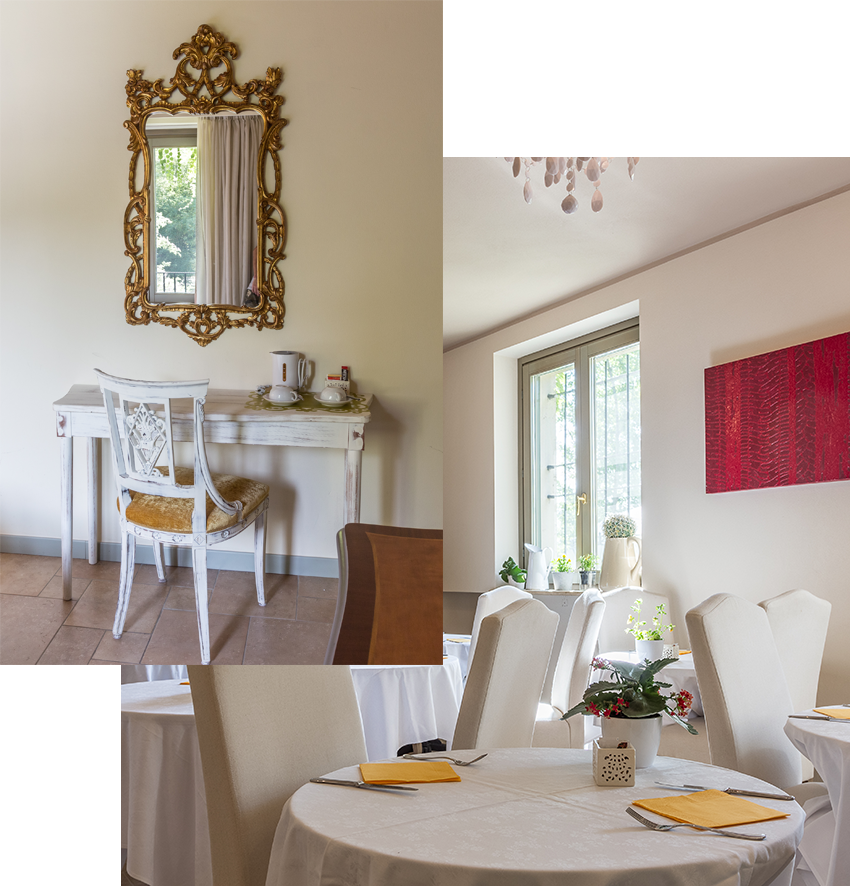 The new
dimension
of travel
The new dimension
of travel
La Maison de Vì Hotel – Country House et de Charme is a charming hotel immersed in the green countryside of Piacenza, a few minutes from the town of Carpaneto (in Cimafava).
The Hotel, under new and young management, is housed in an old stone farm building completely renovated ad hoc. It has maintained the appearance of the cottage-style country house, elegant and friendly at the same time, combining tradition and innovation. The outdoor area of the Hotel is available to guests for aperitifs, breakfast, brunch in the open and relaxing moments surrounded by nature.
The rooms at La Maison de Vì Hotel – Country House et de Charme are all decorated with an eclectic style featuring shabby chic furniture, each unique, cosy and quiet, with views of the surrounding lush garden.

Each room has a private bathroom with shower, toiletries and disposable slippers, hair dryer, safe, minibar, plasma TV and telephone: all the comforts for an unforgettable stay.

The hotel also has an annex with four family rooms to accommodate small families and groups of friends.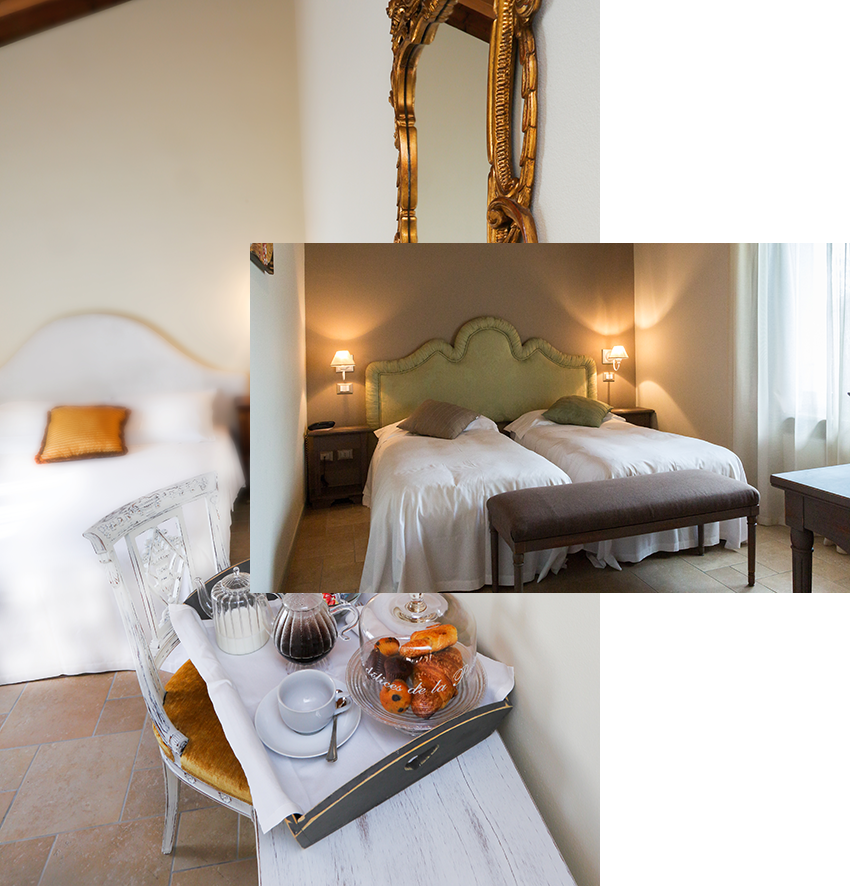 The Hotel features free Wi-Fi throughout the building and an LCD screen is available to guests for TV viewing and Internet browsing.
And also:
Restaurants chosen for you
The Hotel Maison de Vì has chosen for you local restaurants where you can taste the local specialties.
Choose the one that's right for you
Discount for the following fairs are excluded:
Geofluid, GIS EXPO e Mercato dei vini e Vignaioli Indipendenti.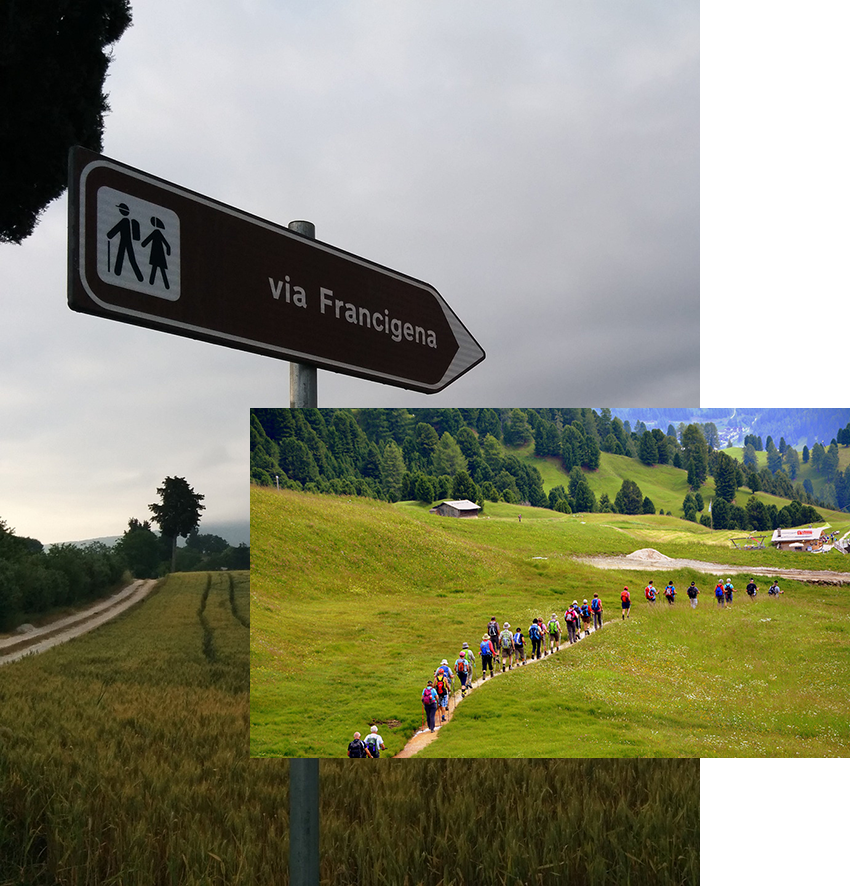 Your stop along
the Via Francigena
Your stop along the Via Francigena
Do you want to walk the Via Francigena and are you looking for accommodation? La Maison de Vi is your refreshment point in the Piacenza part of the pilgrimage!
Thanks to the collaboration with the specialized travel agency "Via del Sole" we can offer you the best services for your trip, such as:
Luggage transfer, for an easier journey
Detailed notes, GPS files of the route and Credentials of the pilgrim
Contact us for more informations.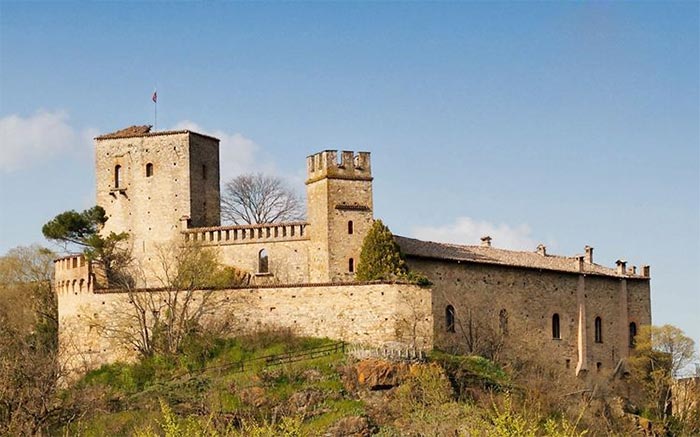 Gropparello is synonymous with castle,
ghost and... Maison de Vi!
If you are planning a visit to the Gropparello Castle and you are looking for a hotel that has the same charm, or if you are passing through Piacenza and want to find out more about this piece of history, the Maison de Vi is the one for you. 
The most beautiful and meaningful images of La Maison de Vì
Contact us for special requests, information or to know the availability of our offers. Fill out the form below or use the contacts in the right column.
Loc. Cimafava Carpaneto Piacentino
29013| Piacenza (Italia)
La Maison de Vì Hotel is steps away from the centre of Carpaneto (in Cimafava). 
It can be easily reached from Piacenza and Fiorenzuola; from here you can visit the castles of the Duchy of Parma and Piacenza and other cultural tourist attractions in the area.
Distance from the hotel to the main airports: